Self-Defense Classes In Louisville
Master The Principles Of Self Defense In Our Classes using Krav Maga
At Core Combat Sports, we do Self Defense just a little bit differently.
Many self-defense schools teach their students "magic" techniques that are supposed to work in all situations, but this approach is misleading. Most self-defense situations are unpredictable and cannot be solved with simple techniques.
But with us, you'll learn to develop the awareness and tactics required to better protect yourself as well as the principles of fighting. Core's Krav Maga-based Combatives program is run by founder and Brazilian Jiu-Jitsu/Krav Maga Black Belt Rolando Haddad. We're helping men and women truly understand what "Self Defense / Self Protection" really entails instead of emboldening people based on false illusions.
Fill out the short form on the right of your screen to learn more or to check it out today!
Why Is Core Combat Self-Defense Right For You?
Krav Maga is accepted around the world as one of the most effective self-defense skills for everyday men and women. In fact, it's even used by law enforcement agencies across the country, including the Louisville Metro Police and the Kentucky State Police, who trained hand-in-hand with us at Core Combat Sports.
We teach effective self-defense strategies that prepare your body and your mind to act. Master the art of close-combat defense and defend yourself and your loved ones from harm.
Our Self Defense Classes in Louisville teach:
Improved reaction times and situational awareness
Fast, powerful strikes at the moment of an attack
Training to maintain a clear mind in high-stress situations
The principles of fighting and skills needed for a wide range of scenarios
At Core Combat Sports, we offer two different classes - one for beginners and one for the more experienced.
Beginner Self-Defense: In this class you learn basic combinations and techniques standing and on the ground, stress management, and situational awareness, among other things.
Advanced Self-Defense: This class features a faster pace, longer combinations, and more advanced technique, including live (but safe) sparring.
PLUS, These Classes Can Help You Get In Great Shape Fast
Krav Maga requires quick-paced thinking and decisive action - and that's exactly how our Self-Defense classes are designed. At Core Combat Sports, you'll keep your heart racing and your muscles moving, on the path to better fitness AND self-defense.
Our instructors are dedicated to making sure every experience level can thrive. Beginners and experts can train side-by-side with scaleable movements and a safe and supportive environment.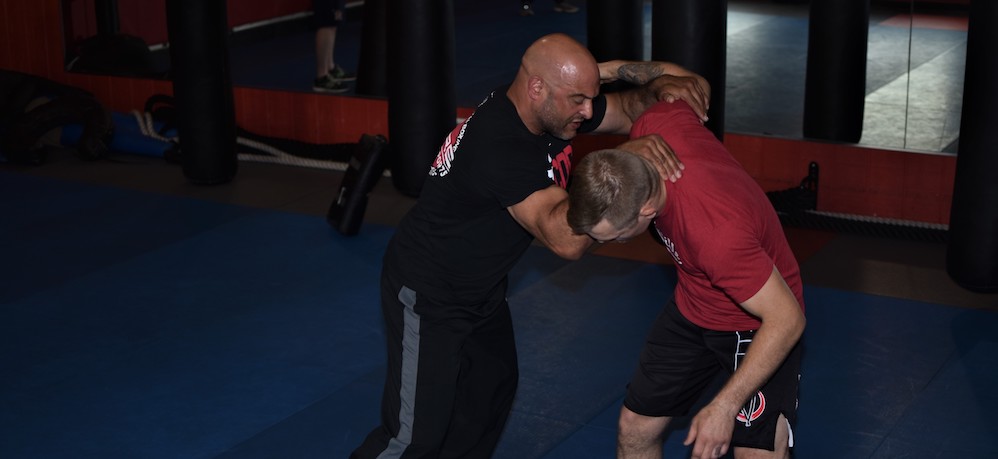 Join us in Louisville for:
Sustainable fat burn and strength gains
Total-body athleticism
Improved cardiovascular health
Incredible self-confidence in everything you do
Check It Out Today! Our Self-Defense Classes Have Something For Everyone In Louisville!
Don't miss out on the best self-defense training in Louisville. Our Self-Defense Classes at Core Combat Sports teach everyday men and women how to stay safe and defend themselves in any situation.
Just fill out the short form on your screen to get started or to learn more today!