Brazilian Jiu-Jitsu Classes In Louisville
Build Your Ground Grappling Skills One Step At A Time In Our Brazilian Jiu-Jitsu Classes
Brazilian Jiu-Jitsu offers the best blend of fitness training, self-defense, and combat competition. At Core Combat Sports, we are proud to offer men and women across Louisville a wide range of BJJ classes that cover every experience and interest level. And we're even home to a competition team that travels the country!
Whether you're just looking to get in shape or you want to compete at the highest levels, we've got you covered. Just fill out the short form on the right side of your screen to learn more.
We are proud to offer you world-class instructors who know how to push you through every workout without risking injury or intimidation. We have a nationally renowned instructor for this program—Helio Soneca. He's a legend, a member of the Gracie family and the first world champion in the sport who recently just beat the same guy he originally won his world title against. For more information about Helio, please click here.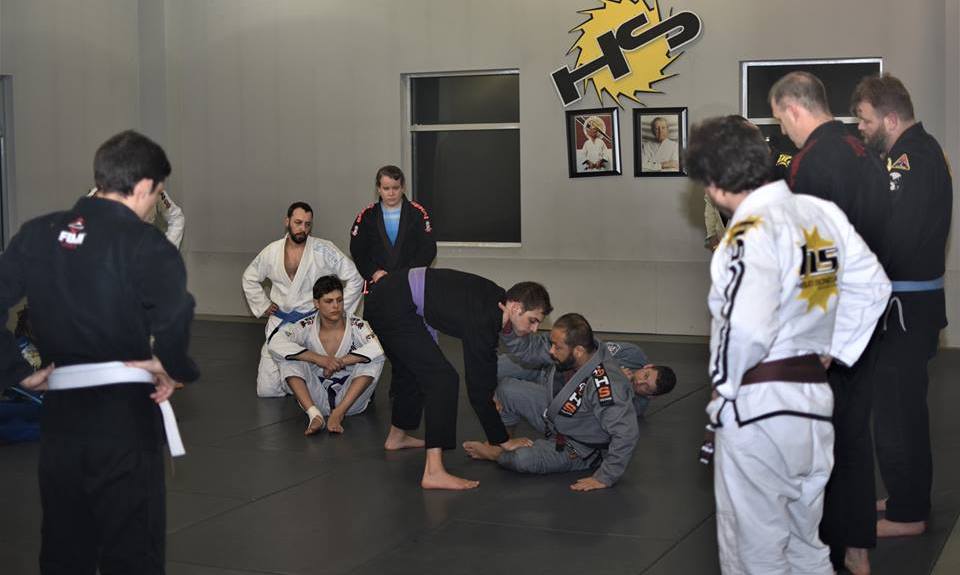 What Can You Expect From Our Brazilian Jiu-Jitsu Program?
BJJ is a ground-based self-defense style that teaches smaller, weaker fighters how to overcome a stronger opponent by using superior technique and leverage. At Core Combat Sports, we offer a few variations on the sport and we give you access to some of the best instructors in the area. BJJ is an all-encompassing class that can accommodate all skill levels as students with a range of experience learn from each other in a welcoming, encouraging environment.
Our Brazilian Jiu-Jitsu Classes in Louisville include:
Gi Training: Learn the sport of Brazilian Jiu-Jitsu in this class, which features fundamental and advanced techniques for all levels to drill, as well as live rolling in every class.
No-Gi Training: Want a more real-world take on self-defense? This is the answer. A majority of real-world altercations end up on the ground and we're helping you prepare. Learn to gain leverage and control without the added grip of a Gi. This class offers effective self-defense training for any experience level
Open Mat: Want to focus on one aspect of your training or just stay sharp in between classes? Our Open Mat hours give you the chance to train outside the limitations of a group setting and make your priorities a focus.
No Matter How You Train, Our BJJ Classes Can Produce Real Results
Brazilian Jiu-Jitsu allows you to break free from the boring reps and routines of traditional fitness and strength training. Our Classes at Core Combat Sports keep you challenged week in and week out, pushing you to improve your techniques while also challenging your body to be in better shape than ever before.

Join us in Louisville for:
Functional strength gains
Total-body muscle toning
Explosive speed and athleticism
Incredible self-confidence
Get More From Your Workouts With Our Brazilian Jiu-Jitsu Classes In Louisville!
Don't get stuck in a boring routine. Get more from your workouts and challenge your body and mind together with our cutting-edge Brazilian Jiu-Jitsu Classes in Louisville. We're helping everyday men and women see incredible results and prepare themselves for any real-world threat.
Just fill out the short form on your screen to learn more about Core Combat Sports and everything we have to offer!
*All Members of our BJJ program, receive Judo as a free add on*