Helio Soneca , Martial Arts Instructor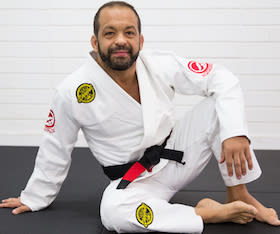 Helio Soneca
Helio Soneca is a 6th Dan Black Belt in Brazilian Jiu-Jitsu and has won numerous world championships, including the first world championship in the sport. In 2017, he won the UAEJJF BJJ Legends World Title.
Soneca
has been training in the sport for 40 years and is one of the founders of Gracie Barra, currently the best BJJ in the world. In his 30 years teaching the sport,
Soneca
has trained names like W
anderlei
Silva, Alan Belcher, and Michel Safi. He currently teaches Core's adult and kids BJJ classes.