Brent Weedman, Martial Arts Instructor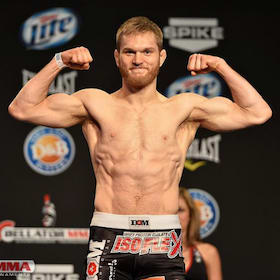 Brent Weedman
Brent Weedman has been training in martial arts since he was 3 years old, beginning with full contact karate. He has also trained in Judo, Brazilian Jiu-Jitsu, Muay Thai, and MMA, and has achieved his black belt in Judo and BJJ.
In 2003, Brent won the Byakuren All Japan Open full contact karate tournament in Osaka, Japan, becoming the youngest person to ever capture the title and the only
non Japanese
to ever place in the top 3. Later, Brent competed in the Bellator Fighting Championships, retiring in 2014 with a record of 24-9-1. Some of his notable wins include Marius Zaromskis, Douglas Lima, Dan Hornbuckle, and J.J. Ambrose. He still occasionally competes in local and regional BJJ tournaments. Brent teaches some of the adult BJJ class times at Core (and previously also taught Muay Thai). He is also currently a firefighter.